Swiss proposals to strengthen light-touch hedge fund rules could pose a serious threat to the industry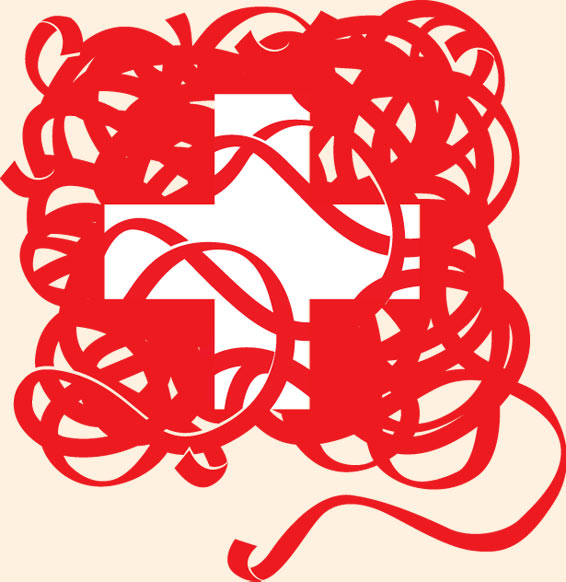 It may be the most expensive woodshed in the world. From the Pfäffikon Financial Centre, 20km south of Zürich, traders at a dozen or so hedge funds peep over their banks of trading screens to look out on to Herr Ochsner's workshop: a ramshackle barn under a low-slung alpine roof. In among the shavings and planed planks is an old washing machine and, fluttering above it, a cantonal flag.
"We invited him to a drinks thing we had," says Marcel Jouault a former Deutsche Bank hedge fund manager who set up the PFC barely a year ago to house a growing number of start-up hedge funds. "A really nice guy. He'll never sell up. He loves working with his hands."
More
On this story
IN Analysis
Click to enlarge
Pfäffikon may appear a world away from Mayfair, the well-heeled central London district that is home to most of Europe's $400bn hedge fund industry, but in recent years the clean, trim well-run township has become the exemplar of the country's hedge fund boom. Cow bells have been all but drowned out by the sound of construction work; steel and glass offices are being slung up alongside the main road, the Churerstrasse. The Ochsner workshop, sitting on land worth millions of francs, is an exception.
"New asset managers are moving into all the new buildings here," says Mr Jouault. "There's a shortage of space."
In recent months, however, a wave of disquiet has rippled through the nascent Swiss industry.
Rules proposed in March by Swiss politicians threaten to make a country once a byword for hands-off oversight of asset management into one of the world's most exacting jurisdictions. Regulatory quietude – one of a trinity of benefits offered to hedge funds alongside low taxes and deep pools of investor capital – is gone for good.
The rationale for the new rules is clear: Switzerland, like every other country, must fall into line with the requirements of the EU's Alternative Investment Fund Manager Directive, due to come into force in July 2013, if it wants its hedge funds and investors to continue to have relationships with those in European member states.
But the rules go much further than Europe requires. Bern says they will "strengthen international competitiveness for our financial industry" and ensure financial stability.
Their sternest critics, however, say the extra-tough provisions have the potential to make Switzerland's developing hedge fund industry wither and to shut the rest of the world's hedge funds. Alongside hedge fund managers themselves, Switzerland hosts the world's largest collection of hedge fund investors after the US and UK, a $200bn capital pool that the proposed rules could severely restrict.
The new rules are far from being unwelcome by all, however. "The proposals have three good aims," says Matthäus Den Otter, chief executive of the Swiss Funds Association. "The changes will secure access to the euro market, they will bring Switzerland into line with global standards by which asset managers are subject to financial regulation and they will as a result strengthen asset management in Switzerland and for Switzerland.
"What we do not want is this form of Swiss gold-plating." Gold-plating, though, is exactly what Swiss authorities have gone for.
Truth be told, most Swiss have little time for the high-rolling foreign hedge fund managers and financiers that increasingly populate their expensive bars and boutiques. In Zürich, an irritated populace recently voted to end tax breaks permanently for the international super-wealthy.
A 'rule-making spring' for finance
Michel Barnier, Europe's top financial regulator, describes himself as overseeing a "rule-making spring" that will ensure no part of the EU's financial sector is left ungoverned writes Alex Barker.
For some hedge fund managers, this has been a golden invitation to decamp to potentially friendlier parts of the world, free from the uncertainty and extra costs generated by this burst of post-crisis regulation.
Those fund managers who paid little attention to Brussels received a rude awakening in 2009 from the clunkily named Alternative Investment Fund Managers Directive.
Drawn up amid public anger over financial excess, the European Commission's proposed rules imposed governance standards, reporting requirements, stricter liability, minimum capital requirements and pay constraints on an industry that had enjoyed relatively free rein.
After more than a year of wrangling and wails of disapproval from the industry, a political deal was reached among EU member states that softened some important elements of the proposed law.
The predicted exodus of fund managers from the EU never matched the alarmist warnings. But fund managers and big banks are finding the battle over rules does not end with the passing of a law.
Some of the industry's worst fears were revived by proposed technical standards, which allegedly roll back hard-fought compromises that underpinned the AIFMD deal.
While the commission's 110-page draft of "supplementing rules" relates to specialist issues, the industry fears it would raise costs and shut out US and Asian fund managers.
Mr Barnier's initial response was to vow "not to be intimidated" by "rearguard lobbying". But both sides say talks currently under way could resolve some of the concerns.
This fight highlights another big concern: the openness of the EU market. Most of those leaving often want to make sure they are still able to do business with Europe from afar.
But Mr Barnier is taking a tougher approach regarding financial services groups outside the EU, effectively demanding that they work under similar rules and supervision. Moving may not be as easy as it seems.
Politically, though, the idea of regulating on behalf of the EU – a decision taken by Switzerland's pragmatic centrist government – jars with deeply held beliefs about the almost sacrosanct independence of Swiss financial institutions from outside interference.
The desire to have a set of "Swiss rules for the Swiss", as one banker puts it, may in part explain why the regulations tabled by Bern far exceed, in stringency, those of the EU.
"The light touch is over," says Philippe Jabre, a former trader at London's GLG Partners, and founder of Jabre Capital, Switzerland's biggest hedge fund. "Things are changing fast," he says, speaking from his rooftop offices on L'Ile, an islet on the Rhone in Geneva that his firm shares with a clutch of private banks and a 13th century bell tower. "The Swiss are doing what they need to which is to respond to the AIFMD."
The regulations, some financiers fret, are perhaps the most concrete example yet that Switzerland's historic course has shifted. It is no longer a force unto itself, and can no more escape regulation in a globalised world than can any other developed economy. There are an estimated 500 hedge fund managers based in Switzerland. The local industry burst into life after the country dropped capital gains taxes on non-Swiss funds in 2005. It has since experienced a surge in homegrown start-ups – many of which remain small – and, more recently, big firms from London and New York such as Brevan Howard, Moore and BlueCrest Capital opening satellite offices to escape rising and tougher new regulations.
Few fund managers will escape the new regulations. Essentially amendments to a national law introduced in 2006, they aim "to raise quality in asset management in general and strengthen investor protection", a spokesperson for Finma, the Swiss market regulator explains. They break down into several main elements: management, custody and distribution, which covers who is permitted in a fund. They are "to be seen in context with the AIFMD rules in Europe".
To bring the country into line with Europe's regulations by 2013, Swiss managers will be required to obtain a licence from Finma that will entail ensuring they have dedicated compliance staff; providing investors with high levels of transparency; limiting leverage; appointing third-party custodians and administrators; and meeting a raft of other operational checks.
The danger is that the cost of implementation will force such managers under or drive them to merge, say specialists. "You are moving from zero regulation to a lot of regulation in one fell swoop. The potential shock could be big," says Jirí Król of the Alternative Investment Management Association, the industry's global lobby group.
Perhaps more controversially, though, the rules exceed the AIFMD in two respects. First, according to the draft, any fund taking investment from a Swiss-based institution must employ a permanent representative in the country, and meet strict regulatory equivalency requirements in its own home base. Funds may be sold to Swiss investors only if Bern has struck "information sharing" agreements with the country in which such funds are domiciled. Second, the draft rules – unlike those in Europe they are supposed to emulate – contain no exemptions for smaller managers, who will be hit hardest.
The PFC in Pfäffikon houses several smaller, start-up managers. "It's a good incubator for the canton," says Mr Jouault, who estimates there are as many as 50 managers now based in Schwyz, the surrounding canton.
One of those start-ups is Premier Alpha Capital, run by Brian Cordischi, the American former head of investment management at Barclays Wealth. "The rules look like they will be an increased burden for us," he says. "We are looking at having to hire a compliance manager." For two-man outfits such as PAC, such obligations could make business more ex­pensive and time-consuming. "Regulation is a good thing," says Mr Cordischi, "But not necessarily if you're a very small hedge fund with only a handful of investors – it makes sense to have a two-tier regulatory system."
For bigger funds, the distribution rules are of the greatest concern. Under the proposed requirements, a hedge fund based in New York with investments from a Swiss bank or institution would have to return such investments or else open an office in the Alpine country.
With Swiss private banks and asset managers comfortably accounting for more than a fifth of the global hedge fund industry's assets, the scale of the potential problem becomes clear.
Jabre Capital is a rarity in that it has already registered with Finma – and as such the rules are likely to have a minimal impact. But for its peers, says Leila Khazaneh, the firm's general counsel, distribution rules mean that "too much of a burden is being put on the representative". She points out that they must shoulder legal liability for certifying the compliance of the funds by which they are contracted. Without a doubt it would "unduly restrict" who could take money from the Swiss, she says.
Lobbying to have the rules watered down or even struck out is under way, but there is still little sense of what may stay and what may go. "We think that on most of the controversial proposals, we will be able to get workable changes," says one person connected with negotiations with Swiss senators who debate the legislation in two weeks. "Nobody here wants to damage this industry."
Pessimistic managers point out that, while some of the edges may be rounded off, the overall picture is unlikely to shift much, however.
Exemptions for smaller managers may be granted, for example, but probably on a case-by-case basis. Similarly, the liability of mandatory "distribution representatives" may be reduced but the requirements for their existence is unlikely to go away.
No matter what form the law takes, the illusion that Switzerland operates apart from the rest of the world has been dispelled, however. Hedge fund managers can no longer count on Europe having a bolt hole at its heart.
"The changes are important because we need market access and so if the rules change in the EU then it is very important for Switzerland to have rules that are in line – we cannot operate on our own," said Mario Tuor, a spokesperson for the ministry of finance, charged with drawing up the new legislation.
On a Wednesday night, the bar of the Widder hotel in Zurich's high-end Augustiner quarter resounds with the voices of international finance: there are bankers passing through town and hedge fund managers, sipping from the snug, wood-and-leather bar's "library" of single malt whiskies.
"If the new rules come in, then yes, we'll leave," says one. Where they would go, of course, is the question. Norway and the Netherlands could be options but both will soon fall within the scope of the AIFMD. Further afield, the Caymans is where most managers' funds are domiciled. Hong Kong and Singapore both offer competitive tax rates.
The pianist plays "As Time Goes By" in the background. "None of us at our firm are from Switzerland so we've no huge loyalty here, other than the fact that we like it as a place. With these rules, and the way they are handling tax disputes with other countries, they're killing their reputation."
source: FT